Pizza Quattro Stagioni (Four Seasons)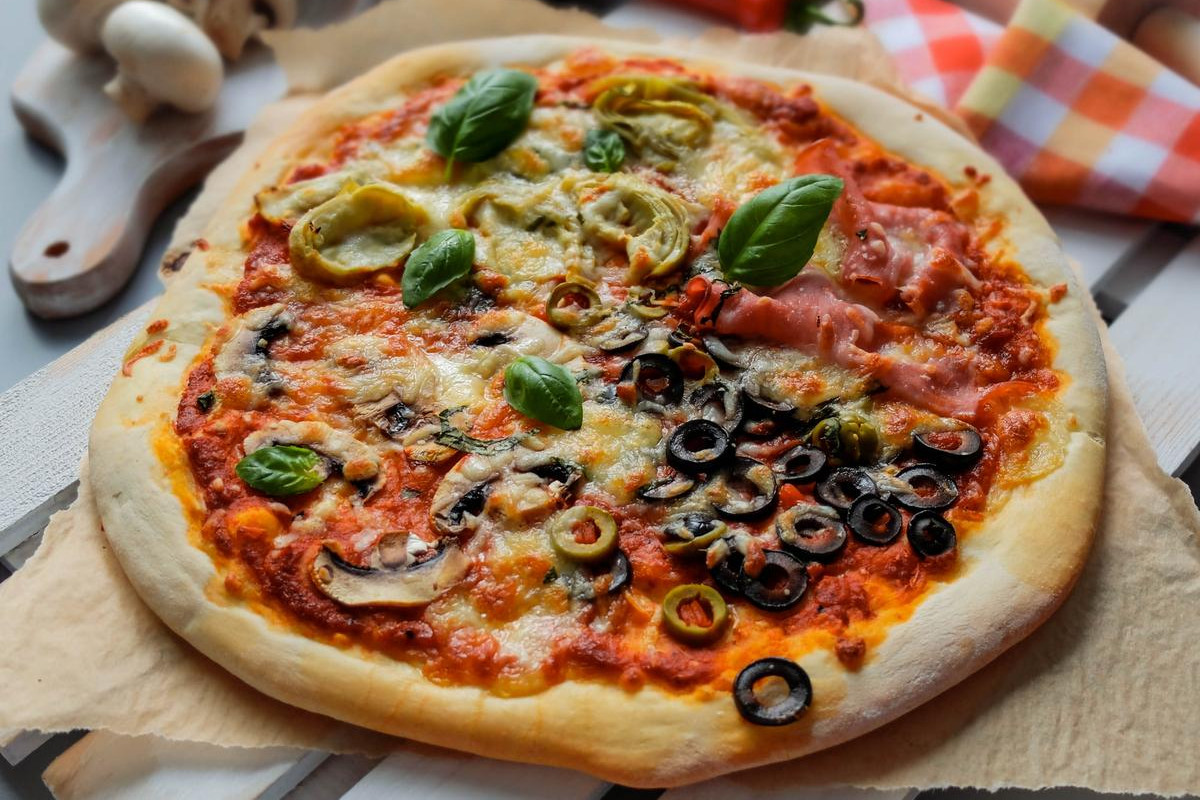 Classic Italian Pizza Quattro Stagioni consists of four equal parts, which are symbols of seasons. Each part differs in its filling product. Artichokes, basil, represent spring, and tomatoes symbolizing summer, mushrooms are characteristic of autumn, and the winter season is olive, ham, and prosciutto. Italians have several options for making this delicious and beautiful meal. They often use seafood for pizza, both fresh and canned. However, all types of Pizza Quattro Stagioni are similar in one ingredient. This is mozzarella cheese. This pizza is a traditional dish in Italy. It's very similar to Capricious Pizza. Vegetarians also make this food, but they replace ham with other foods.
You have to stretch the dough, prepared in advance, to the desired size and make by knife a light cross-shaped incision, dividing the tortilla base into four sections. Then you should fill each of the four pizza sectors with stuffing. After this, the dough should be sent to the oven. In about 15 minutes, the chef sprinkles almost finished pizza with a pre-sliced mozzarella and sprinkles the dish slightly with olive oil.