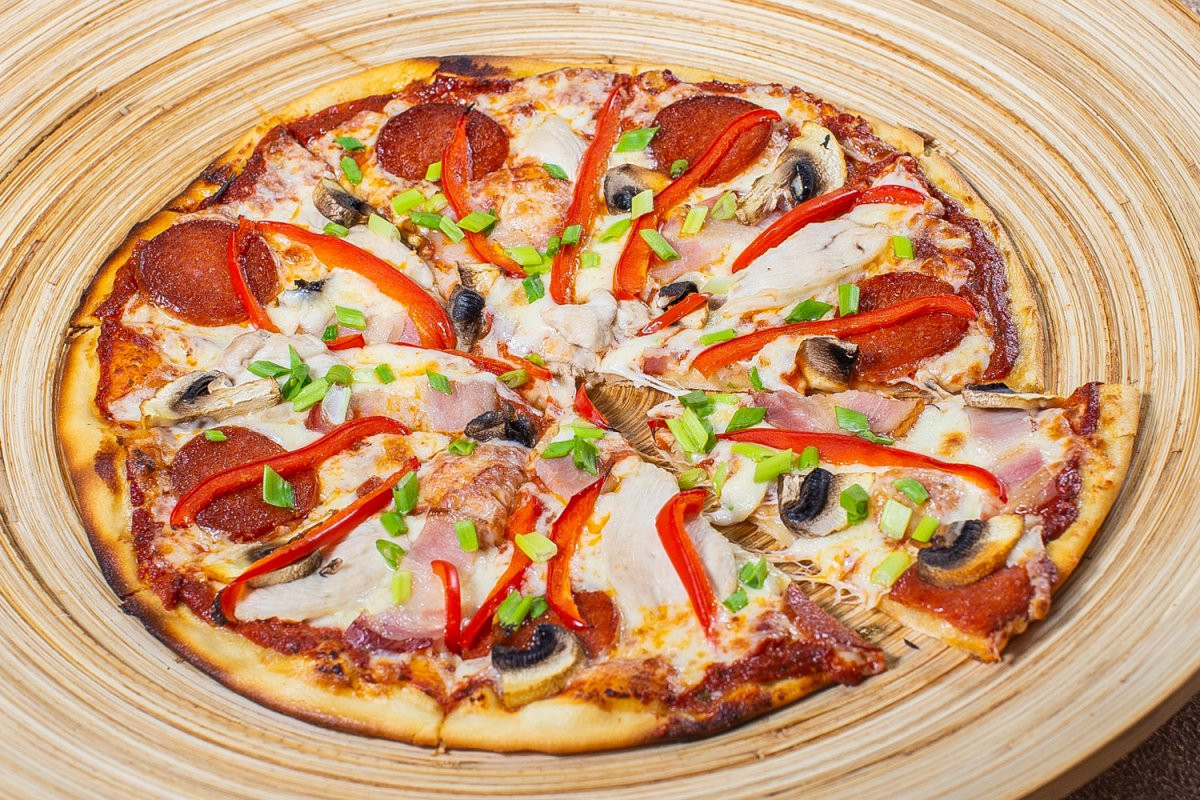 Pizza Diabola is known far outside Italy. Worldwide, pizzerias have this pizza on their menu. A lot of housewives try to make it in their kitchen using their cooking skills. Fans of spicy and piquant foods adore this delicious pizza.
There are many variants of Diabolas that depend on a selection of ingredients. To make this kind of pizza, you take only the most available food. The main ingredients of this dish are chili pepper and salami sausage. The additional stuffing consists of champignons, olives, mozzarella.
The dough for Diabola is no different from other types of pizza. You have to put in a blender peeled tomatoes, some garlic teeth, hot chili peppers, a set of dry herbs, and a pinch of salt to get a very spicy spice. Grind these products to a uniform paste state. Then add tomato paste and ketchup to the ground. Finally, you pour out this mixture into a pan with heated olive oil. Mix and fry it for five minutes.
Very tasty and spicy pasta, which is well-oiled with pastry, is the result. The grilled cheese, the salami you sliced, the thin slices of the mushrooms, the small strips of chili pepper are what you put on top of the dough. Sprinkle cheese on the pizza one more time. Then the pizza should stand in the oven for 25 to 30 minutes. You can cut the mozzarella with large dice.