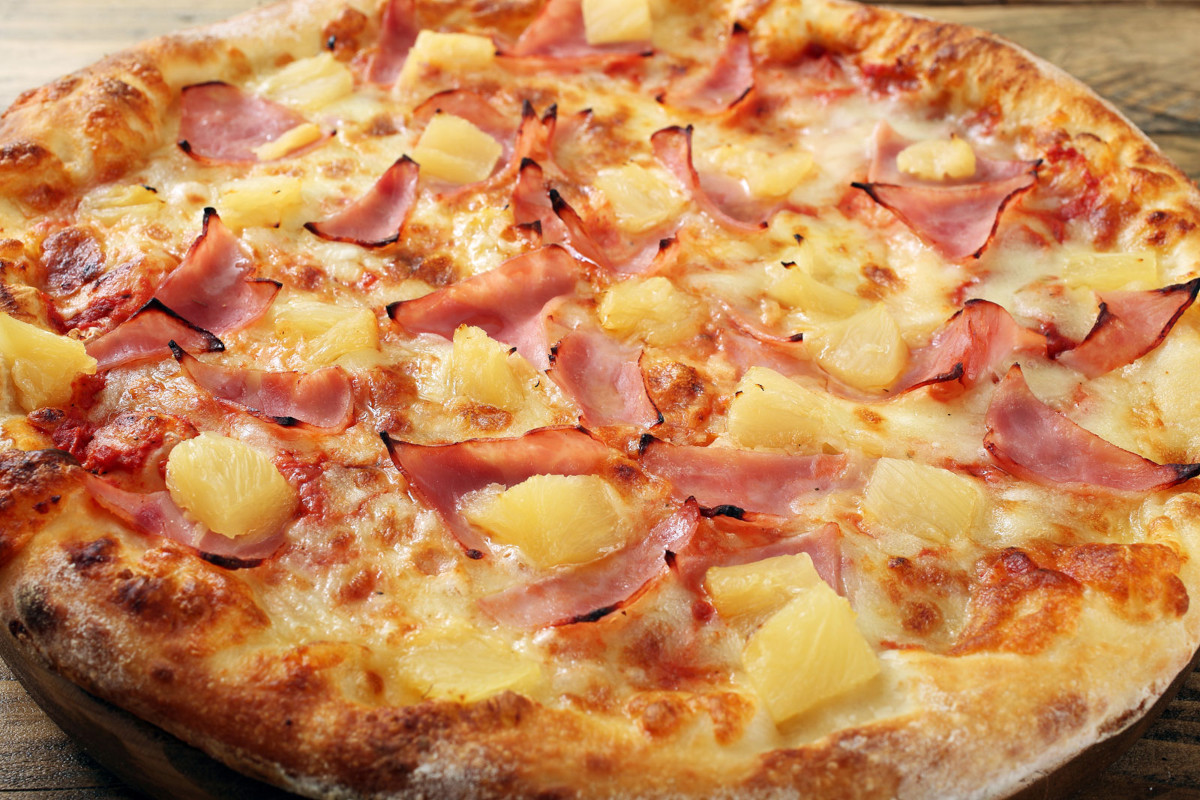 This dish has nothing to do with Hawaii, despite its name. Pizza Hawaii is very popular in European countries and America and has several cooking options. But its main feature is an unusual combination of meat components and pineapples. Hawaiian Pizza from America includes bacon, pineapple, and mozzarella cheese. In some countries, the equivalent of bacon is ham, grilled chicken, or barbecue. The sauce is also not as permanent as in other types of pizza: you can make this dish with both the usual red sauce and the white one.
You can make slicing products in the shape you like. However, all ingredients must be the same size, both pineapple and meat. This dish includes only tinned pineapples.
Next, you grease the dough with your favorite sauce, on top of which you put pieces of pineapple and meat (ham, bacon, or chicken). Sprinkle stuffing with dried oregano. Sprinkle olive oil on the pizza. After cooking, you put on pizza sliced mozzarella, which you should distribute by such a method that pieces of ham and pineapple are visible under the layer of it.